Chautauqua County Defensive Driving With All The Perks
Get more than just a great course at a discount price when you do our Defensive Driving Program in Chautauqua County. You'll also get all the advantages:
No final exam required!
10% automobile insurance discount
Reduce points from Your motor vehicle operator record
New York DMV approved, Sponsoring Agency #029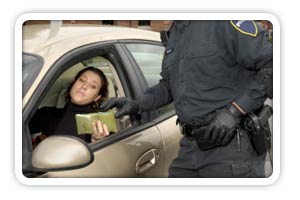 On-line Defensive Driving In Chautauqua County
Chautauqua County Defensive Driving is the simple way to get a 10% car/truck insurance reduction for 3 years and reduce up to four points on your operator's license record.
Our Defensive Driving Mission
Our Chautauqua County defensive-driving programs are created to help you meet all of your New York DMV needs. Whether you are looking to reduce points on your operator's record or to keep your insurance costs from going up, NYTrafficSchool.com is committed to you!
Paperless Class For Chautauqua County
One of the many rewards of NYTrafficSchool.com's ticket school courses is that you will save paper. Besides the problems that come with filing, mailing, and faxing paperwork, the use of paper is taxing on the environment. With web defensive driving in Chautauqua County, there is no final test to take and no manuals to print out or paperwork to mail in to us. Now that's a course that environmentalists will like!

Chautauqua County Defensive Driving For $24.95
Our internet PIRP course is offered at the great low price of $24.95. You get everything you need for your 10% insurance discount, points reduced from your motor vehicle operator record, and there's no final to take! In addition, your course fee covers the course, your Certificate of Completion and the automatic reporting of your fulfillment to the NY Department of Motor Vehicles.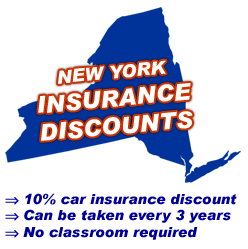 Help You Can Count On
We are happy to provide Chautauqua County customers with friendly and patient customer service reps who are understanding to your needs. We know that doing a defensive driving course may be a foreign experience for you and we want to make it as easy as possible. Call us toll-free at 800-691-5014 or send us an email at info@trafficschool.com.
Chautauqua County Defensive Driving Payment Options
Pay for your Chautauqua County defensive driving program with one of our easy payment methods: we accept payment online with Visa, MasterCard, Discover, or American Express!
How Long Does An I-PIRP Course Take?
Your I-PIRP will last at least 320 minutes (5.33 Hours) in length. State defensive driving law requires that all approved defensive driving courses be a bare minimum of 320 minutes (5.33 Hours) long. NYTrafficSchool.com abides by this time requirement, thus ensuring that you get a NYSDMV approved course and will be eligible for your rate of insuring an automobile discount and point reduction benefits.