NYTrafficSchool.com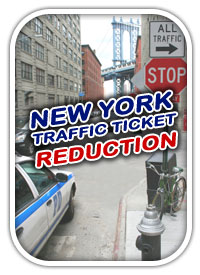 About Us
We are NY Traffic School - an online provider of all things driver safety related. We feature courses for adults and teens, from traffic ticket classes to high school drivers ed. We've helped thousands of drivers keep their driving record clean and helped a thousand more new drivers earn their driving permit. Learn more by exploring our entire site.
Contact NYTrafficSchool.com Traffic School Online
This on-line traffic class is provided by TrafficSchool.com, a court approved traffic-school course provider and the best choice for fulfilling traffic school and defensive-driver requirements for over 10 years.

NYTrafficSchool.com TrafficSchool Suggests These Other Sites
DRIVING SCHOOL SITES
Drivers Ed On-line - Check out our DMV Approved Online Drivers Ed Classes today!
Internet Teen Drivers Ed - When it comes to earning your driving permit or drivers license, we are your one-stop-shop for everything teen driving. Check it out - we have a state approved 30 hour equivalent drivers education course that you can take entirely online.
DEFENSIVE DRIVING WEBSITES
New York Defensive Driving On-line - So you took a weekend trip and got ticketed by a police officer for speeding? Or perhaps you made an illegal u-turn? Don't stress, we can save your driver record. We have online classes with a high quality guarantee. It's the easiest way to keep your insurance premiums down, get rid of your tickets, and get back on the road of life!
Online New York Defensive Driving - Get your ticket dismissed with our Defensive Driving Class Online - it is fast, easy, and a low price alternative to having your ticket dismissed!
TRAFFIC SCHOOL LINKS
Advantage Traffic School Online - Traffic School for your traffic ticket blues. If you got pulled over, you can use one of our courses to help dismiss your ticket!
Web Traffic School - On line TrafficSchool has never been simpler After 14 years of perfecting our courses, we have managed to deliver the 3 highest traffic school priorities: fast courses, low prices, and court approved classes.
---
NY Defensive Driving Without The Paperwork
The popularity of the Internet has revolutionized many industries, including the way best companys of the trafficschool industry offer their defensive driving programs. At NYTrafficSchool.com, we offer internet defensive driving courses for all of New York that allow patrons to skip the traditional sit-down classroom in favor of taking a paperless course from any location. Not only is internet defensive driving more convenient for NY drivers, it saves paper and cuts down on unnecessary waste of our precious natural resources.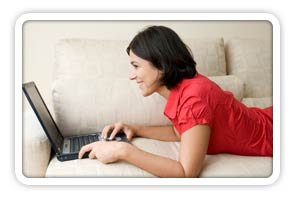 Multiple Payment Methods For NY Residents
Pay for your NY defensive driving program with one of our easy payment methods: we accept payment online with Visa, MasterCard, Discover, or American Express!
Can I Take My I-PIRP Over Multiple Sessions?
Our Point and Insurance Reduction Program is designed to make your life easy! You can sign-in and log out as you want, allowing you to complete the course at your own tempo. Just remember that the NY Defensive Driving laws require you to complete your program within a 30 day time frame.